Exploring New York like a local
By Martha Whiteside
New York City has a lot of hidden gems that most visitors miss, mostly due to the enduring popularity of attractions like the Empire State and Statue of Liberty. But if you want a more unique NYC experience, you have to think like a local.
Here are some things to keep in mind so that you can explore NYC while avoiding the crowds of tourists.
Check out the alternative art spaces
The Lincoln Center is great, but if you want a more intimate glimpse of New York's art scene, head to places like the Brooklyn Academy of Music for theater, ballet and art performances, or The Met Cloisters, which feature 2,000 works from the Medieval West. The Museum of Street Art is also worth a visit, as it's considered 5Pointz's spiritual successor and home to a lot of awesome graffiti art.
If surrealism is your cup of tea, you should visit the Dream House, the love child of experimental sound artist La Monte Young and visual artist Marian Zazeela. Visitors are treated to fluctuating sound waves and ever-changing light as if you are in a neon pink dream.
Get weirded out by the city's oddest shops and museums
The Explorers Club's HQ, which was founded in 1904 by seven leading polar explorers at the time, is found on East 70th Street. Here you'll see retired expedition flags, taxidermy including a polar bear, a narwhal tusk and a woolly mammoth tusk, and even a supposed yeti scalp.
For a different kind of bizarre, you should visit the Roosevelt Island Smallpox Hospital Ruins which was used in the 1850s to treat and isolate smallpox patients. The Fast Company also recommends taking a peek at Obscura Antiques and Oddities at 207 Avenue A. You will see anatomical models from the 1800s, Victorian mourning jewelry, a two-headed calf, corsets, and other knick-knacks.
Dine in the smaller joints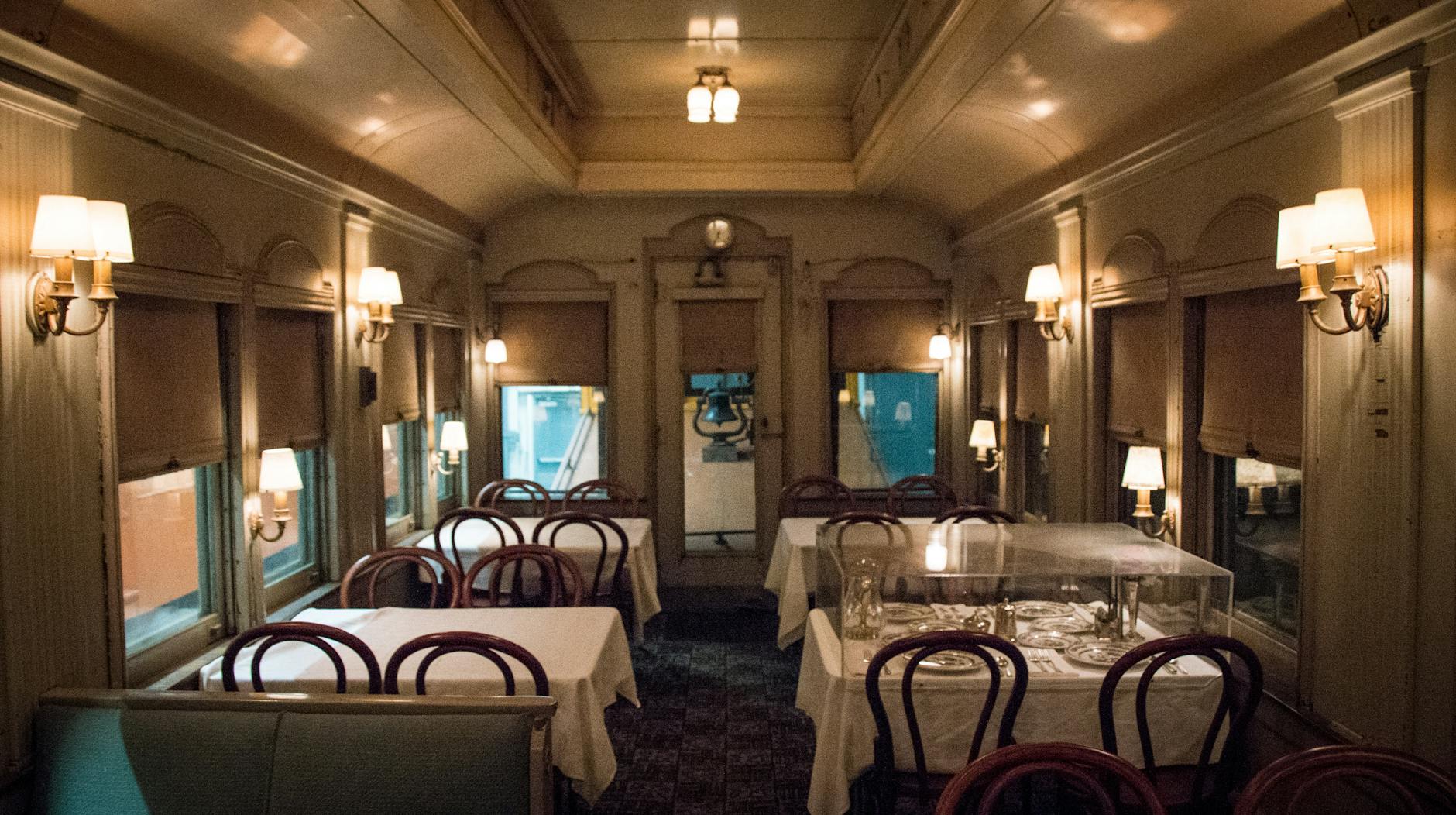 If you've had your fill of the usual New York Style pizza and hotdogs, why not head to La Vara in Brooklyn? They serve excellent southern Spanish cuisine with Jewish and Moorish influences like Remojon, house-cured salt cod with citrus, olives, egg, pistachio, pomegranate; and Empedrat de Pulpo, Galician octopus in spicy ink sauce. The restaurant is run by a married couple who specialize in more intimate dining set-ups.
Mimi Cheng's in East Village, meanwhile, offers cheap Taiwanese pork dumplings that have garnered the restaurant a huge local following. People also love the Asian fusion cuisine of Tavern 157 in Flushing.
Look up and explore the rooftop establishments
If you want to avoid the traffic and the long lines in NYC's tourist traps, why not go vertical? New York City is one of the densest cities in the world and a lot of the developments in the city are happening away from the sidewalks. Yoreevo's James McGrath points out that NYC is home to some 13,500 buildings over six stories high. That means there are plenty of spots where you can enjoy unobstructed views of the city skyline. One great example is the Monarch Rooftop Bar which is right in the middle of Manhattan. The view is also phenomenal from Brooklyn rooftop establishments such as Westlight, Our Wicked Lady, The Water Tower Bar, and others.
Check out the other parks
Central Park has all the space that you need, but a worthy alternative is Prospect Park. It houses the Zucker Natural Exploration Area, which is a playground for all ages. The Park also welcomes skaters of all skill levels at LeFrak rink.
Other parks that are far from the city center but are worth exploring include Flushing Meadows–Corona Park, The Hills at Governors Island, McCarren Park, and Pelham Bay Park in the Bronx, the largest park in the city.
To make the most out of your travel budget, have a read of Traveling with Nina's list of free things to do in New York City.
About the Author
Martha Whiteside has been a big city girl all her life. Now working as a travel agent and freelance writer, she is a passionate backpacker and occasional baker.